Welcome to Mogollon Resort Cabins!
If you're looking to learn more about the Mogollon Rim area as you plan your trip, you've come to the right place.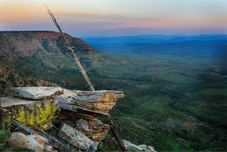 Stretching 200 miles across Arizona, from Yavapai County all the way to the border with New Mexico, the Mogollon Rim is a scenic and historic escarpment that defines the edge of the Colorado Plateau. Its striking limestone and sandstone cliffs form a nearly 2,000 foot drop, and some of the best scenery in all of Arizona. Plants and animals characteristic of the Rocky Mountain live at the top of the Rim, while desert plants and animals live at the bottom, making the region an exciting getaway for hikers and nature lovers.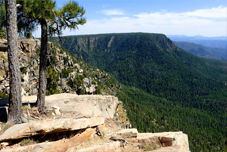 Other than sightseeing, there is plenty to do in the area—horseback riding, boating, fishing, hunting, wildlife viewing, golf, offroading, are all popular activities here. Or, head up on a snowy winter day to enjoy sledding and skiing in a true winter wonderland.
Mogollon Resort Cabins offers many comfortable lodging options so you can bring the whole family out to enjoy the fresh, cool air of the Mogollon Rim. Located just 150 miles from Phoenix, Mogollon Resort cabin rentals are the perfect weekend retreat in summer and winter alike.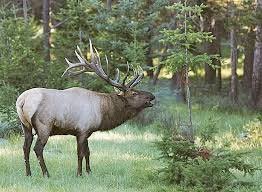 The Mogollon Rim is one of Arizona's geographical treasures giving rise to an elevation which support Ponderosa Pine and Coniferous forests. It also serves as a valuable wildlife corridor for many different species of animals. While staying at any of the Mogollon Resort Cabins, you may even be lucky enough to spot some of the native wildlife such as red tailed hawks, black bears, white tailed deer, and javelina which migrate through these forests. Even if you can't catch up with the local wildlife you can be sure to enjoy the high rising limestone and sandstone cliffs which characterize the region.
Mogollon Lodging
Rim area fun and lodging made easy; ready for booking!